Hey,
I am a Mohammad Aquib.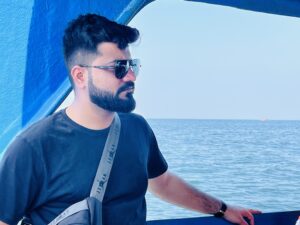 By Qualification, I am an Engineer, by Profession, I am a Blogger.
This blog is made for the purpose of providing information about smartwatches & products Which comes into the online market.
Who am I, are providing information & review to you?
I am an Affiliate Marketer – The work of an affiliate marketer is to provide True information & a True review of products to the customers because I believe in marketing in an ethical way.
We learn from your feedback If I Review any products or services on my blog, you have any doubts or queries, you are free to ask in a comment section & if you have knowledge about any products & I provided wrong information, you are free to contact us.
Mission
To cover all the sections of tech. products with true reviews & information.
Vision
Made the best review website in the world.
Values
Believe in Ethical values
Research on all products
Make trust the audience
Thanks
Mohammad Aquib