Who invented WiFi and Bluetooth
Who invented WiFi and Bluetooth – Hedy Lamar was a much sought-after leading lady in Hollywood throughout the 1940s. Outside of the lens of the cameras, however, her spirit of invention gave rise to the wireless communication technologies we take for granted today.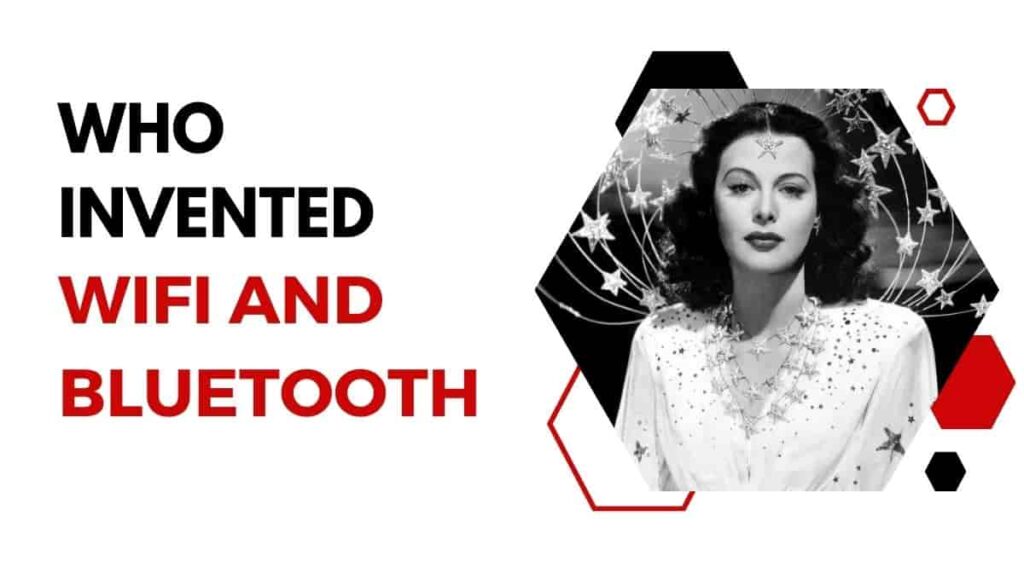 No role Hedy Lamar played during her illustrious Hollywood career can be inspirational as the one that the public knows the least about- her life outside of the spotlight. even though Lamar earned the title of "Hollywood'most beautiful woman", she is much more than just a picture-perfect beauty.
Who was Hedy Lamar?
Hedwig Kieler, Hedy Lamar's real name, was born in Vienna in 1914. She immigrated to the US in 1937 and grabbed the attention of movie director Louis B.Mayer while sailing from London to New York. She went on to star in over 25 films, sharing the screen with some of Hollywood's most recognizable leading males, and she made friends with people like US President John F. Kennedy and business mogul Howard Hughes;.
Lamar's career on the silver screen was frequently based on her appearance, like many female parts at the period. In one of her earliest films, the 1993 picture Ecstay, she portrayed what is believed as being Cinmea's first ever on-screen representation of female orgasm, for which she is still renowned. For many years, the United STtaes outlawed this movie.
Hedy's life off-screen was occasionally tumultuous and frequently steeped in scandal; she was married and divorced six times. However, Hedy's passion was for science, invention, and innovation when the camera was not rolling.
Ranging from spread spectrum technology to frequency hopping
And she did invent. Hedy Lamarr would spend hours in her trailer on film sets, testing hypotheses and experimenting with technology. She would do this with the aid of equipment given to her by fellow inventor (and occasionally lover) Howard Hughes.
One of these concepts would fundamentally alter wireless communication, laying the groundwork for technologies like Wi-Fi, Bluetooth, and, of course, GPS. "Frequency hopping" was a clever technique for changing between radio frequencies to prevent signal jamming. It was created as a "secret communications system" by Hedy Lamarr and American composer George Antheil. The innovation created a robust code that could prevent secret messages from being intercepted by adjusting radio frequencies at irregular intervals between transmission and reception.
Hedy Lamarr received a patent for it in 1942 and gave it to the US military as a gift to aid in the struggle against the Nazis, specifically to aid in the undetected guiding of torpedoes underwater. However, it was ignored at the time, and it wasn't until the US Navy employed it during the Cuban Missile Crisis that the significance of the discovery was understood.
However, it was the "spread spectrum" technology that Hedy Lamarr helped to develop that would serve as the cornerstone of modern wireless communication technology and enable the smartphone boom and WiFi connections that we take for granted today. It would later go on to be used in a wide range of military applications.
Also, Read